Blog Tour; Magonia by Maria Dahvana Headley
4 June, 2015
Hey Guys!
Today I have the lovely
Maria Dahvana Headley
on the blog sharing with you her top ten fantasy books/influences.
Maria's Top Ten Fantasy Books & Influences
I'm a huge reader of everything, and always have been, so this list is actually sort of difficult! I have a tendency to consider things outside of genre boundaries, because I've always just swept whole shelves into my reading pile, regardless of categorizations. But, here are a few things I consider crucial reading, at least as far as becoming the kind of writer I ended up being. I'm still changing, and a lot of it is because I see writers constantly reinventing themselves over the course of their careers. Lots of these writers seem to grab from a lot of shelves too. I'm organizing by date, I guess. Here's a piecemeal of inspirations, by no means complete. This is just what happened when I shook my brain and looked at what came out on the page.
1. Apuleius. The Golden Ass. The first Roman novel. 3rd century. This is a story about a guy who accidentally transforms himself into an ass while trying to become a bird. It's crazy. It's also full of stories within stories, that kind of raconteur Canterburian structure I always enjoy, because the ass, in his woeful wanderings, ends up eavesdropping on lots of things, including a stunning version of the Cupid & Psyche story.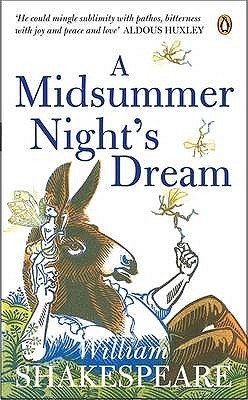 2. William Shakespeare. A Midsummer Night's Dream. Not everyone would categorize Shakespeare as a fantasy writer, but please. Midsummer isn't my very favorite Shakespeare play, but it uses a lot of things I love to use in my work, namely the notion of our world being parallel to and constantly entwined with another world we don't always see. The fairies in Midsummer engage with the humans in the forest, both the lovers and the mechanicals, and the result is a lot of surreal comedy and a few moments of strange inter-world conflict – Titania and Oberon battling over the changeling boy, for example, is something that actually inspired Magonia. The idea that the fairies WANT a human, because Titania has fallen in love with him is very interesting to me.
3. Margaret Cavendish. The Blazing World. A utopian novel from 1666 about a polar kingdom that has talking animals, bird men, and a female protagonist wandering through it all. There are submarines in it, folks. It's partially science fiction, partially wild fantasy, partially feminist critique, and for this, I love it.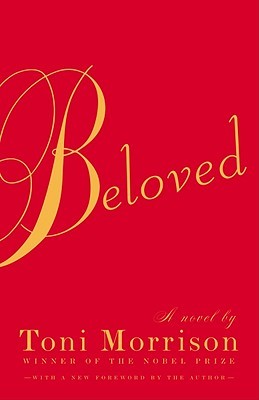 4. Toni Morrison. Beloved. Beloved is a ghost story, and a story about history twisting into devastating shapes. The first line, "124 was spiteful, full of a baby's venom," gives us so much transgression in terms of easy narrative. A ferocious ghost baby. A house full of those emotions. The book itself is devastating, beautiful, and necessary. I read it at 17 and I've never gotten over it. It's at the core of everything I wish I could do as a writer.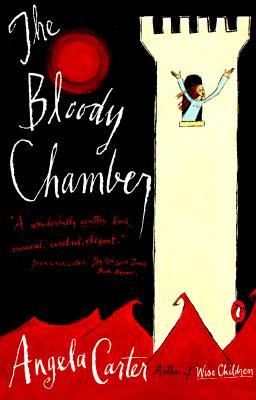 5. Angela Carter. The Bloody Chamber. Fairy tale rewordings done with elegance, brutality, and a great deal of blood. In Carter's worlds, style is as important as events, and often the plot itself unspools twistingly from the lyrical precision Carter uses to make the world. She's a massive influence because, well, I'm always awed by her work.
6. Marilynne Robinson. Housekeeping. I know, I know, look how she's yanking from "literary" fiction. This book, though, is a dreamlike voyage through three generations of women in a small Idaho town, eccentrics, suicides, and a drowned train in the center of it. It's full of the eldritch. It's also stunning. There are things in here about the battle between parallel worlds – in this case, the private worlds of recluses who may or may not know something we don't, vs the outside world. To me, that's as relevant as books which contain wholly invented worlds. Private worlds are all inventions. I almost put Shirley Jackson's We Have Always Lived in the Castle on this list, but it occupies a similar slot, structure wise. It's also amazing.
7. Helen Oyeyemi. White is for Witching. Related to the above somewhat, in that it deals with the conflict between possibly imagined realities and the outside, judgmental world, this is a contemporary version written with fluidity, strangeness, and sentient houses. The house sometimes narrates. The house is not nice. It's full of ghosts. The voice is stunningly unique, and the book is beautifully weird.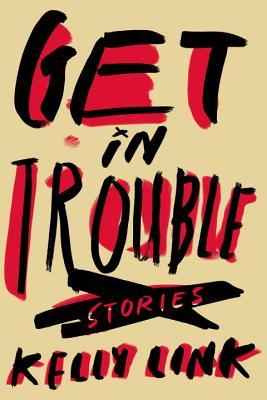 8. Kelly Link. Get In Trouble. I could as easily list any of Kelly's other books, because they're also brilliant, but this is the new one, and it contains wonders, man, wonders. "The Summer People," involving problematic fairies, is a story in this book, and it's worth the price of admission, as is "Two Houses," which is a spaceship ghost story.
9. Kathryn Davis. Hell. Took me a while to decide which of Davis' intricate, experimental, fantastical novels to put on this list, but Hell was the one that first stole my soul. It has a story about feast, famine, and family which bounces between Napoleon's chef, the doll inhabitants of the dollhouse in a 1950's suburb, the actual couple who lives in the house the dollhouse lives in, and their daughter, and a 19th century household expert who periodically shows up list-making. Shades of E.T.A. Hoffman, on whose work The Nutcracker was based, as well as oh, a million other things involving discomfort between one world and another. In this case, it's worlds within worlds. Animals talk. Dolls consider. A sample line has a mouse speaking to the ghost of a dead child, and saying "You can either be a ghost, or you can be food. You can't be both." Oh my god, this reminds me that Ali Smith's How to be Both should be on this list. It's genius. I just read it. Again, parallel worlds, this time between centuries, between forms, between ways of seeing. Ah, it's stunning. Go read it now.
10. China Mieville. Kraken. What can I say? I love all of China's work – Magonia is dedicated to him, and we work on each other's writing all the time, editing, scribbling, recommending new things to put in stories – but Kraken, which I read long before I knew him, is especially dear to my heart, because it's Just. So. Weird. Apocalypse cults, talking tattoos, sentient ocean, alternate London inside and alongside actual London. This isn't the one for everyone – if I were recommending for someone else, I might go for The City & The City as a starting point – but Kraken's always going to be the one I loved first, because on every other page, I'd encounter a new thing that'd make my jaw drop. It's not easy to make my jaw drop, but once it's happened I'm gonna want to read you forever.
---
Aza Ray is drowning in thin air.
Since she was a baby, Aza has suffered from a mysterious lung disease that makes it ever harder for her to breathe, to speak—to live.
So when Aza catches a glimpse of a ship in the sky, her family chalks it up to a cruel side effect of her medication. But Aza doesn't think this is a hallucination. She can hear someone on the ship calling her name.
Only her best friend, Jason, listens. Jason, who's always been there. Jason, for whom she might have more-than-friendly feelings. But before Aza can consider that thrilling idea, something goes terribly wrong. Aza is lost to our world—and found, by another. Magonia.
Above the clouds, in a land of trading ships, Aza is not the weak and dying thing she was. In Magonia, she can breathe for the first time. Better, she has immense power—and as she navigates her new life, she discovers that war is coming. Magonia and Earth are on the cusp of a reckoning. And in Aza's hands lies the fate of the whole of humanity—including the boy who loves her. Where do her loyalties lie?
Goodreads. Amazon UK. The Book Depository.
---
What are some of your favourite fantasy books?