Friday's Film Favourite #8
23 December, 2011
It's Friday! And that means it is time for my feature post! Things are going to work a little differently this time round however as I was too swamped and without access to a computer last week and so the films that were released on the 16th are going to be talked about today and, as it is the day before Christmas Eve, it turns out that the cinema isn't going to releasing any new films until Boxing Day and so, I will be mentioning those in this post instead of next friday! (complex, I know! =])
So, anyway, here's what came out (is coming out);
Alvin, Simon and Theodore are back in 'Alvin and the Chipmunks: Chipwrecked', this time accompanied by sassy female 'munks the Chipettes.
In this third instalment, their antics onboard a luxury cruise ship sees them head towards a disaster. Ending up stranded on a desert island, the castaways sing and dance their way through their wildest adventure ever.
Hapless manager Dave (Jason Lee) also returns in 'Alvin and the Chipmunks: Chipwrecked', doing his best to keep them away from harm – whilst they head straight for it.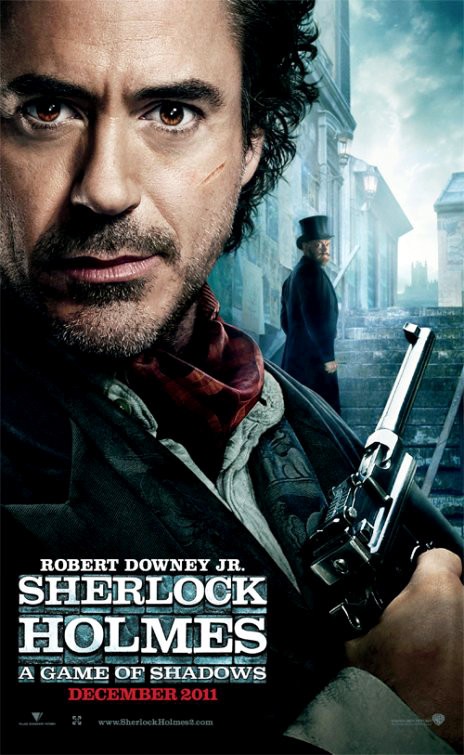 Sherlock Holmes: A Game of Shadows (Release Date 16/12/2011)
When the Crown Prince of Austria is found dead, everything points to suicide. But Sherlock Holmes deduces murder and falls into a cunningly constructed web that can only have been spun bu arch enemy Professor Moriarty … and draws him into a global deadly game of cat and mouse.
TRAILER: http://www.youtube.com/watch?v=77UdYWDkgVE
Mission Impossible: Ghost Protocol (Release Date: 26/12/2011)
A brand new team is assembled by Ethan Hunt, who enlists the help of new recruits, to clear the IMFs name after it is blamed for a local bombing plot. As the organization goes into shutdown, they're forced undercover with no help, no contact and no limits in their toughest assignment yet.
TRAILER: http://www.youtube.com/watch?v=V0LQnQSrC-g&ob=av3e
The Girl with The Dragon Tattoo (Release Date: 26/12/2011)
An adaptation of the book of the same name, and a re-make of the Sweedish film, this film tells the tale of Micheal Blomkvist's first encounter with punk hacker Lisbeth Salander, as he is drawn into an investigation of an unsolved murder.
TRAILER: http://www.youtube.com/watch?v=1KBPru-Pu5Q
FAVOURITE: Sherlock Holmes 2
I have been waiting for the release of this film ever since I watched the first one in the cinema and knew straight away that the second one was being made! I loved the film and I cannot wait to see what the second one has in store! Even if this wasn't the case, I would never want to see Alvin and the Chipmunks 3 as it is just Hollywood cashing in money on yet another franchise and it just looks awful. Mission Impossible looks okay but I'm not one hundred percent certain it is something I want to see. And, as for Dragon Tattoo… well, I adore the Sweedish films and will soon be reading the books and just simply don't think the Americans (no offence) will make them as good. I may see them just to see but I don't hold high hopes, especially after watching the trailer!




what are you looking forward to?