In My Mailbox #18
11 March, 2012
In My Mailbox is a weekly meme hosted by The Story Siren. Let us know what books you've bought, borrowed or recieved! :)

I have once more made it through another week without buying any books! I know, I know, aren't you proud of me? Of course, this does have a lot to do with the fact I'm barely managing to keep myself fed, but STILL, it's impressive xD
Instead, this week, I got two books for review, one giveaway win and two new library books! Oh yeah! :D

loan

The Iron Queen by Julie Kagawa
Die For Me by Amy Plum
I have been waiting for the time to pick up The Iron Queen ever since I got an e-mail through to say that it was ready to collect! I still haven't gotten around to reading The Iron Daughter but I'm told I'm going to want to start reading this one right away so I got it for that reason!
Today, I was in a bit of a bad mood while I was in the library so decided to cheer myself up and take out another book. I've heard a lot about Die for Me and I'm actually really intrgiued about it and can't wait to see what it's all about!
won!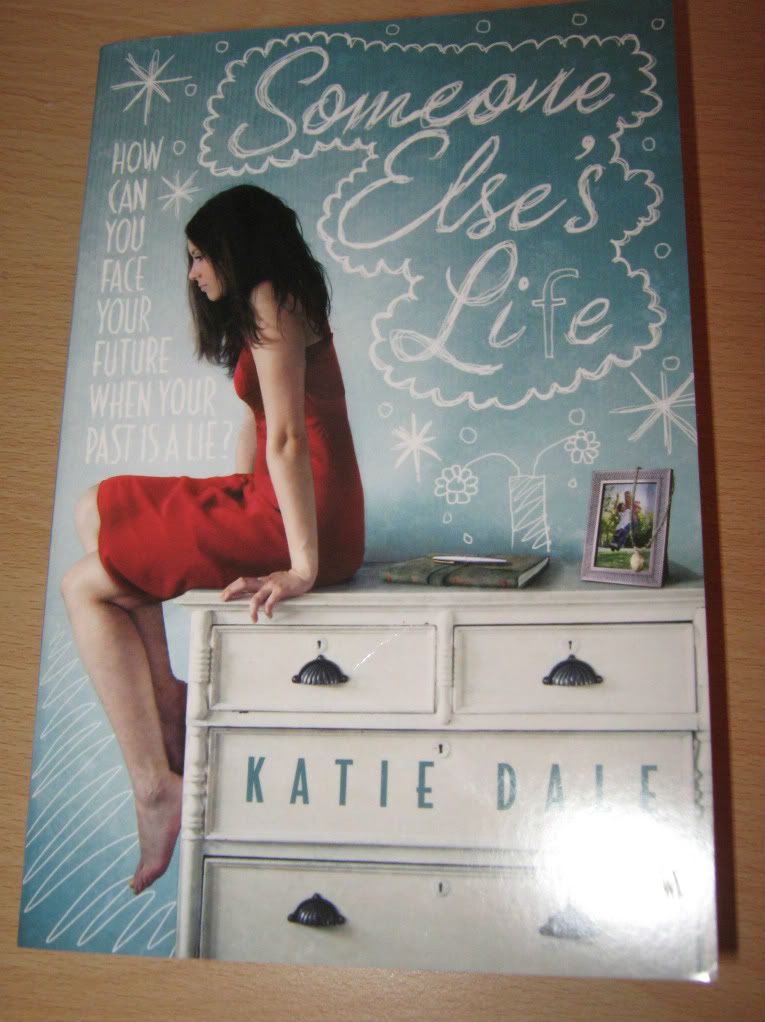 Someone Eles's Life by Katie Dale
Oooh! And it's signed! I was really happy when this one stolled onto the carpet! I won it from the glorious Lucy over at ChooseYa! She is awesome and I simply can't wait to get stuck into this book, it sounds so good!
for review

Hanging By A Thread by Sophie Littlefield
The Summer My Life Began by Shannan Greenland
Both of these titles are from NetGalley. I am so excited to start reading them both as they both sound awesome! I still need to read Sophie's other series but as long as I get to them before this one is released it should be fine! Hehe. And The Summer My Life Began I am reviewing for the book tour in May, so look out for that! I can't wait to read it!



that's what I got this week,
what did you get? (: