Reality Shows We Want To See (With D.V. Berkom) + Giveaway
28 May, 2012
Hey Guys!
So today I am introducing you to the talented D.V Berkrom, author of Serial Date.
She has written a post for you today on Reality TV shows and the ones she wishes to see. She is also giving away ONE copy of her book to the commenter with the most inspired answer to the question at the bottom of this post!
So get your creative caps on!
---
Summary:
A retired assassin. A serial killer with a social agenda.
A politician with a fondness for free-range livestock.
Determined to leave her old life behind, retired assassin Leine Basso accepts a job working security at one of television's most popular reality shows, Serial Date. When a contestant is found dead in the prop closet, it appears the killer is one of the 'bachelors' on the show- an ex-con billed as a serial killer- but the detective in charge of the case isn't so sure.
Santiago Jensen, a homicide detective with a playboy reputation is assigned to the reality show murder case. There's instant attraction when he meets Leine Basso, but until they catch the murderer, he has to keep his distance.
When Leine's estranged daughter is abducted by a man claiming to be the real killer, she's forced to rely on old skills to find her, and must come to terms with who she really is. She soon realizes the murderer may be a grisly remnant from her past and she'll need to use all of her cunning to stop him and rescue her daughter.
---
Like it or not, reality shows are part of our national zeitgeist, and it looks like they're here to stay. In my novel, Serial Date, I delve into imagining what would happen if things went horribly wrong on a reality show that pairs beautiful young women with ex-cons posing as serial killers.
Then I take it a bit further by having an actual serial killer start murdering the contestants. But, he makes one huge mistake: he abducts the estranged daughter of Leine Basso, a retired assassin now working security for the reality show. Who do you think will win?
The other evening, while shooting the breeze with some writer friends, the subject of reality shows came up. Being writers, we started brainstorming and came up with the following list (wine may have been involved):
Reality Shows We Want To See:
· Fun Run with the Trump Boys: Eric and Donald Trump, Jr. are left deep in the Congo with one nine millimeter handgun and two bullets between them. They're forced to rely on their wits to avoid attack from not only wild animals, but bloodthirsty militants armed to the teeth and hunting for lucrative ransom opportunities.
· The Money Factor: The CEO of a large American bank/investment firm is deposited in the middle of South Central L.A. wearing a Rolex and Armani, without a car, Blackberry or iPhone. Bets are placed on how long the CEO retains said clothing and watch. Allow the audience to vote up or down on whether the CEO keeps their life when they're robbed at gunpoint.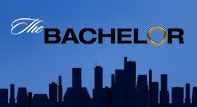 · The Perfect Heist: Five groups of petty thieves come up with a plan to rob a large stash of cash from a swank residence. The losers wind up in prison. The winners receive indemnity but no cash.
· Trading Places (with apologies to Eddie Murphy and Dan Akroyd): The richest member of congress and their family trade places for one month with a family earning minimum wage. Each must live within the means typical of the other for the duration. No bribery or extortion allowed.
· Attention, WalMart Shoppers!: Randomly select ten WalMart shoppers from various stores around the nation, hand them a no-limit credit card and let them loose on Rodeo Drive.
· Calling all Luddites: Follow a tech-obsessed family from Silicon Valley as they learn to live without all things electronic for one year. No phones, iPads, MP3 players, washing machines, televisions, cars or computers allowed. If successful, the entire family can choose between free Apple products/upgrades for life, or a library filled with books.
· Minimalist Bride: Three couples must plan their wedding with a guest list of 500 on a budget of $2,000 for each couple (including the dress). The Super Secret Grand prize is an all-expenses paid honeymoon to a Motel 6 in Dubuque, Iowa.
· I'm in Charge: Follow a group of Helicopter Parents as they have to watch their children, via hidden cameras, try and negotiate the real world without any help from outside sources. Grand prize is psychotherapy for the parents and self-sufficiency for the kids.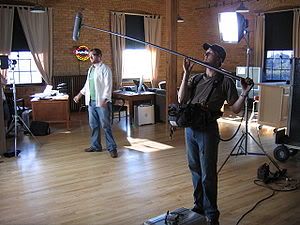 Now it's your turn – what reality shows would you like to see?*
*GIVEAWAY is open to EVERYONE.
Winner is the most creative or inspired answer.
Winner will be chosen by me.
Giveaway ends 4th June 2012.
Prize is an ebook of Serial Date via Smashwords.
Have fun, and get creative! =D