Top Ten Tuesday; Spring TBR
17 March, 2015
Top Ten Tuesday is a meme created by The Broke and the Bookish. Each week a new topic is given and this weeks topic is Spring TBR
There are a LOT of books that I want to read this Spring, but these are just ten that I desparately want to or know I will be reading. If you can help me decide what to start with, that would be brilliant!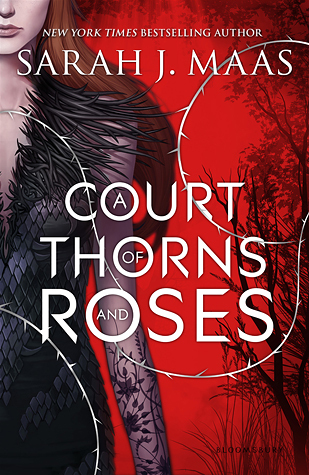 This Is Not A Love Story by Keren David; After finishing Salvage, I knew that I wasn't done with reading Keren's wonderful work. With this book in my possession and after hearing some great things about it, I cannot wait to get on with reading it.
A Court of Thorns and Roses by Sarah J. Maas; I have heard some brilliant things about this book and I do love Sarah J Maas' writing so I'm very much looking forward to finally diving into this book and starting a new book by her. Plus, it's a Beauty and the Beast adaptation, what's not to love?
Under My Skin by James Dawson; I have come to love James Dawson's books. I think he is a very talented writer and I always enjoy his books. I very much look forward to seeing what happens in this one.
Elizabeth is Missing by Emma Healey; This is actually my book club book for March, to be read by the beginning of April and I am actually really looking forward to it.
Ensnared by A G Howard; I keep telling myself that I AM going to read this book soon and it never happens. I've had it since January. I WILL read it before June.
The Death House by Sarah Pinborough; This is a new book in my possession but one I have been wanting to read for a while now. I was fortunate enough to listen to Sarah read the first chapter of this and so I know I'll be reading this soon!
Starborn by Lucy Hounsom; Doesn't this just look and sound amazing? I certainly think so! I'm actually hoping to read this one VERY soon.
Remix by Non Pratt; I was a little late to the Trouble party (but not the Non Pratt party) but now I have my hands on this book, I refuse to be late to the Remix party!
Seed by Lisa Heathfield; The cover of this book caught my eye but since then I have heard some wonderful things about the book which have made me very curious. I am going to try my hardest to read this one before it turns to Summer!
The Amber Crown by C. J. Busby; Not going to lie, I've been a bit of a C. J. Busby fan for years now. I loved her Frog Spell series and have been hooked on this series for a year too. I'm looking forward to seeing how it all finally comes to fruition.
---
Other gems that I want to read are; Gypsy Girl by Kathryn James, The Butterfly Club by Jacqueline Wilson, These Broken Stars by Kaufman, Beautiful Notes from Suicide Girls by BLANK and The Sky is Everywhere by Jandy Nelson, among many, many others.
What books are on your spring TBR?