Why is YA so attractive? + A Special Gift
17 April, 2012
Hey Guys!
So today I am introducing you to the amazing Alecia Stone who is going to be telling you all about why YA is such an attractive genre at the moment! This is for her book tour hosted by Making Connections Goodreads Group for her book Talisman of El and she has also kindly offered FIVE of my followers a copy of the ARC ebook! (via netgalley) For more details, read the post and enter the giveaway at the bottom of the post!
Without further ado;
The Appeal of the YA Genre
By Alecia Stone
I think it's safe to say that the YA genre is one of the hottest categories in literature right now. I think the greatest appeal of the YA genre is the ability it has of attracting not only teenage readers but also readers of all ages. I definitely believe there is something in a YA novel for everyone. Whether you are a preteen reader, a teenager or an adult, there will most likely be something in a YA book that everyone will be able to relate to.
Some of the universal themes in YA novels allow readers of all ages to connect. Themes such as love, friendship, trust, identity, are all subject matters that many people either have experienced or will experience in their life. And, let's be honest, YA novels are just plain fun to read. Whether you read it for the magic, mystery or the romance, when it's good, it is really good. YA novels are ripe with emotions, and it is emotional responses that guide much of human behaviour, so it's no surprise it has such a wide appeal.
About Alecia Stone;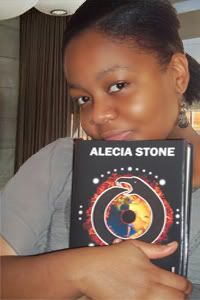 Being a fan of fantasy fiction, Alecia Stone's novel was inspired by her love for paranormal mysteries. She loves to write for it is a means of escaping her reality if only for a moment. Talisman Of El is her first book. She lives in England, UK with her family.
Author website: Alecia Stone
Talisman Of El website: Talisman of El
Goodreads Page: Alecia Stone
Facebook Page: Alecia Stone Fan
Twitter: @Alecia_Stone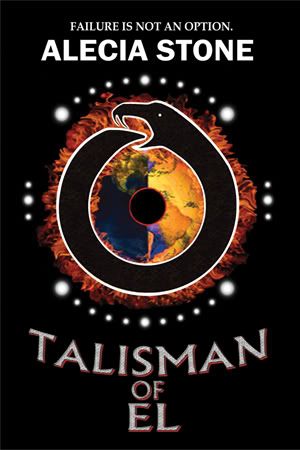 WHAT IF YOUR WHOLE LIFE WAS A LIE?
One Planet.
Two Worlds.
Population: Human … 7 billion.
Others … unknown.
When 14-year-old Char­lie Blake wakes up sweat­ing and gasp­ing for air in the mid­dle of the night, he knows it is hap­pen­ing again. This time he wit­nesses a bru­tal mur­der. He's afraid to tell any­one. No one would believe him … because it was a dream. Just like the one he had four years ago – the day before his dad died.
Char­lie doesn't know why this is hap­pen­ing. He would give any­thing to have an ordi­nary life. The prob­lem: he doesn't belong in the world he knows as home.
He belongs with the others
Talisman of El Book Trailer
Alecia Stone has kindly offered FIVE followers an ARC ecopy of her book, Talisman of El through netgalley. For your chance to win a copy, all you have to do is follow this blog and use the Rafflecoptr Widget below. If you would like a better chance of winning there are also extra entries for you to do after you've followed the blog but these are NOT mandatory.
This giveaway is INTERNATIONAL.
Please look at my Giveaway Policy before you enter or you may not be eligible to win.
You need javascript enabled to see this giveaway.