YA Contemporaries To Dive Into This Summer
23 July, 2017
YA Contemporaries to Dive Into This Summer
One of the greatest things about summer is being able to sit outside in the sunshine and read a good heart-warming book. Thus I always find that contemporary books are best kept for the summer period. They're usually quick to devour, quick to fall in love with and easy to just get that chilled out – bliss – feeling.
Thus, here's just a few YA Contemporaries that I would highly recommend you dive into this summer!
---
Five YA Contemporaries Released Prior to 2017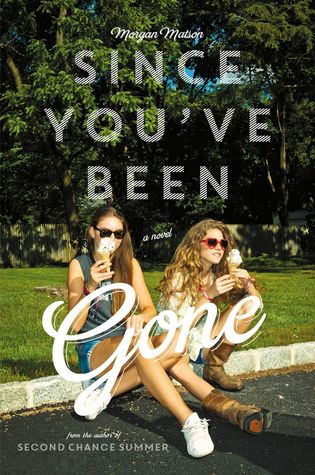 What Happened to Goodbye by Sarah Dessen
Or basically any book written by Sarah Dessen. I've actually only read three of her books myself – I plan to rectify this as soon as I can! – but I absolutely love every single book of hers I've read. There's just this feeling I get when I read her books that I can not get enough of!
Since You've Been Gone by Morgan Matson
Oh, I have SO MUCH love for Morgan Matson. Again, I've not read all of her books yet – what is wrong with me? – but I have loved every book of hers that I have read and this one is my absolute favourite of them all! It has a strong friendship element too it which I really admire.
Am I Normal Yet by Holly Bourne
Sadly this is the only Holly Bourne book that I've read but it is a fantastic one that I cannot recommend strongly enough. It covers some heavy topics but it's also fun, interesting and heart-warming. Plus it deals with OCD SO WELL.
The Art of Being Normal by Lisa Williamson
If you have not read this book yet, I urge you to rectify this as soon as you can! Lisa Williamson is a very talented author who must not be missed and this book is revolutionary – seriously. This book has it's emotions running through it but it is ultimately a very heart-warming and thought-provoking read that I guarantee you'll love.
Aristotle and Dante Discover the Secrets of the Universe by Benjamin Alire Saenz
Oh my gosh! This is one of those super, super, super cute reads. It's completely charming and incredibly irresistible (sorry for all the alterations) and I honestly think you should read it if you haven't already! I also need to make sure I read more of Benjamin Alire Saenz's books!
---
Five YA Contemporaries Released This Year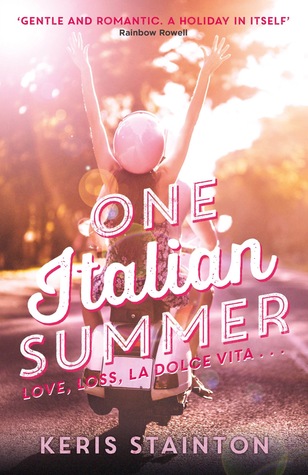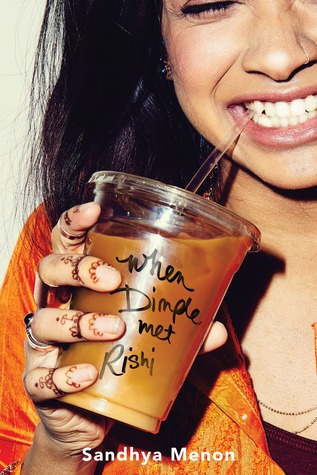 One Italian Summer by Keris Stainton
This is a book that kind of got me out of a reading funk but that isn't the only reason I love it. I have loved Keris Stainton's books for a while and this one just kicks them all out of the park. It is emotional, heart-warming and just super cute. Honestly, make sure you read this one!
When Dimple met Rishi by Sandya Menon
Honestly there are not enough words to describe how much I absolutely love this book. I devoured it quickly and just gushed so much throughout it. I loved how geeky Dimple was, how charming and kind Rishi was, and artistic. How strong and powerful Dimple was. And basically how well they worked together. I loved the book so much and I urge you to the highest degree to read this book!
Letters to the Lost by Brigid Kemmerer
I have been a fan of Brigid Kemmerer for many years now and while she normally writes paranormal books, this contemporary book is just as wonderful and powerful as all of her other books. Brigid has a way of writing characters that suckers you straight into their lives and makes you feel so much empathy for them. This is a very emotional read but it also incredible and cute too.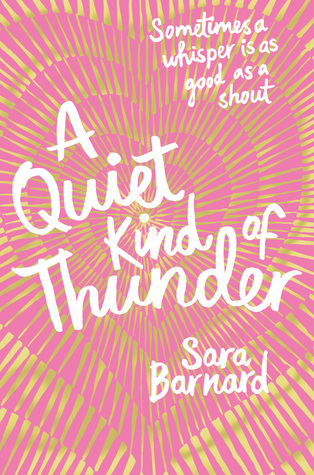 A Quiet Kind of Thunder by Sara Barnard
Last year I found myself blown away by Beautiful Broken Things and loved how Sara Barnard brought the whole book together. So I'm not surprised that I ended up loving this book too. A Quiet Kind of Thunder is really lovely and super cute. It's strong and shows how amazing humans can be as well. Honestly, I cannot tell you enough how much I believe you should read this book!
They Both Die at the End by Adam Silvera
Leaving the best to last, maybe? Probably. This book stole my heart. Figuratively obviously but it really, truly did. Adam Silvera has created a very unique premise with this book but it was the characters that made this book for me. They're both so different and incredible and together their story is just amazing. I loved, I laughed, I cried, I lived. And it was wonderful. Please make sure you do not miss this story.
---
What are some of your favourite YA contemporaries to read in the summer?