Letterbox Love #3
13 May, 2012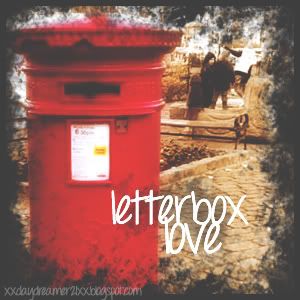 Letterbox Love is a new meme that was created by Kristy, Laura, Carly, Lynsey, Emma and Leanne and is being hosted on Lynsey's blog, here.
The logo on mine is not the actual one. I made this myself before I realised a graphic had been made already but I love mine so I'm keeping it.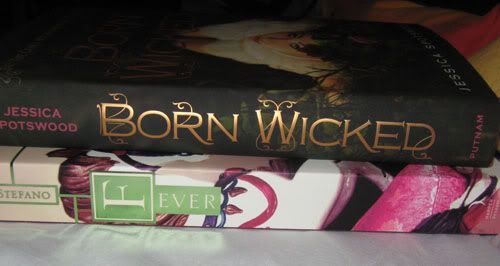 So it's been a slower week for me this week and I'm actually really thankful for this! I have so many review books to read and review so I'm glad to be able to catch up on my TBR pile!
bought

Born Wicked by Jessica Spotswood: I bought this for the Geeks Who Read Book Club, it's hardback edition and it is so, so, so pretty! I am in love with the cover alone but I have also heard great things about the story and cannot wait to start reading it and discussing it at the end of the month!
won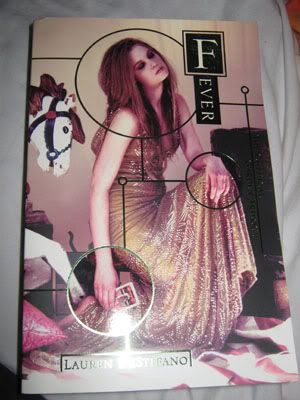 Fever by Lauren DeStefano: Kay and Leila over at K-Books were holding a 400-follower giveaway and I won this glorious book! I actually haven't read Whither but I've not got it on reserve at the library and will be reading it as soon as I can! I've heard many good things about these books so I'm excited! Thanks Kay and Leila!
for review

Helens of Troy by Janine McCaw: So the cover didn't speak to me, and normally I would have just moved on but I read the synopsis and thought it sounded pretty decent and I have started reading this one now and I'm actually finding it to be a pretty fascinating read. I'm intrigued to see what will happen in the story!
Shadow on the Wall by Parvarti K. Tyler: This one looks and sounds amazing! I got this for the book tour that is upcoming in a few weeks so watch out for my glorious review of it at the beginning of June! I think it's going to be an interesting read at least!
---
And that's all I got this week! Not much, but the perfect amount for me! I'm looking forward to all of these books (and catching up on all my others!).
what did you get this week? :)
*on a side note* I'm currently holding a 300-follower giveaway, feel free to check it out here *