Letterbox Love #4
20 May, 2012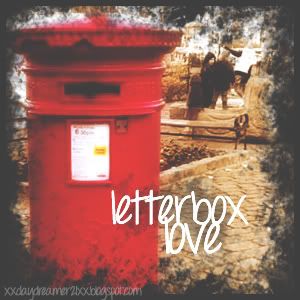 Letterbox Love is a new meme that was created by Kristy, Laura, Carly, Lynsey, Emma and Leanne and is being hosted on Lynsey's blog, here.
The logo on mine is not the actual one. I made this myself before I realised a graphic had been made already but I love mine so I'm keeping it.
This week has been another slow week for me but it's also, in turn, been a good week and I cannot wait to get stuck into all of my new reads!
bought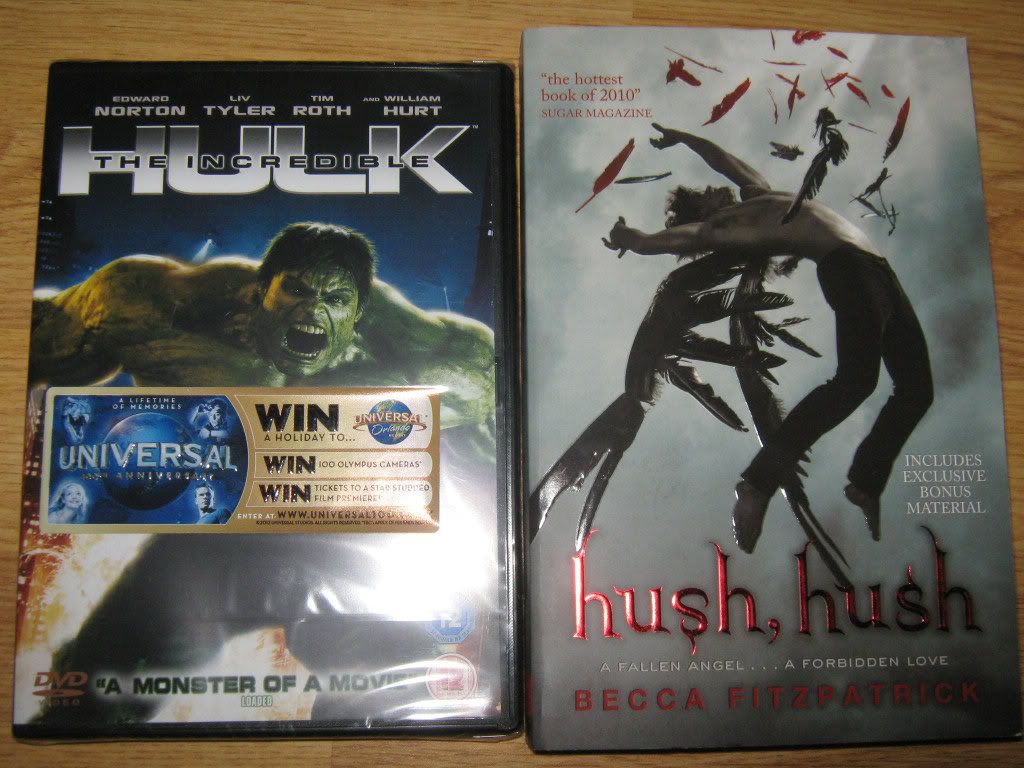 Hush Hush by Becca Fitzpatrick: I have seen this one around the blogosphere and it looks like a really interesting read that lots of people have enjoyed and so when I got an e-mail from Amazon saying that it was only £1.99, I simply couldn't resist picking it up! And I certainly am itching my fingers to read it!
The Incredible Hulk (2008): I watched this film in the cinema when it came out and I actually haven't seen it since but I remember really liking it and with my love of the Avengers movie and re-watching Iron Man and Iron Man 2, I simply couldn't resist purchasing it! Next up; Thor.
loan

Wither by Lauren DeStefano: So, last week I showed you that I received Fever and noted that I hadn't yet read the first in the series. So I quickly reserved it at the library and this week was able to go and collect it! I look forward to reading it as I have heard so many great things about it and can't wait to see if any of them are true!
for review

Saving Mary: The Possession by Deidre Havrelock: I'm reviewing this book for it's book tour and I just think it sounds like a really interesting book. Really, anything paranormal that involves ghosts or spirits always grabs my attention but this one definitely caught my eye and I am really looking forward to reading it!
That's all I got this week!
what did you get?