LGBT Read-A-Thon Month Challenge #1!
2 October, 2015
Hello All!
And welcome to the second day of the LGBT Read-A-Thon Month!
As promised per the schedule, today is the day of the FIRST challenge!
Don't forget to sign up here to be eligible to win the prize!
---
The Challenge
The Challenge, should you choose to accept it is to create a photo.
In the photo you should have…
1) A pile of books
2) A rainbow
Now, how you do this is completely up to you!
A rainbow of spines?
A graphic rainbow on books?
An actual rainbow behind some books?
BE CREATIVE AND HAVE FUN!
Share your photos on whatever social media outlet or blog you wish to and add your link to it in the comment section below!
---
The Prize
More Than This by Patrick Ness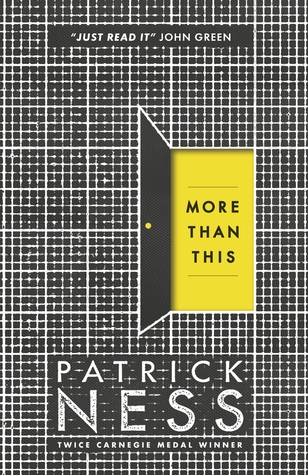 That's right! One lucky winner will win a copy of More Than This. Winners have to live in the UK, sorry to all our INT readers but feel free to still join in on the challenge!
You have until Wednesday 7th October to submit your entries!
---
Okay, Ready… GO!