LGBT Read-a-Thon Month Challenge 2!
9 October, 2015
Hello All!
And welcome to the ninth day of the LGBT Read-A-Thon Month!
As promised per the schedule, today is the day of the SECOND challenge!
Don't forget to sign up here to be eligible to win the prize!
---
The Challenge
The Challenge, should you choose to accept it is to create your name with books!
You can do this with;
1) A pile of books
2) A list of book titles
3) A video of books
How to do it?
Take the first letter of each book title as one letter of your name!
i.e.
F – Fans Of The Impossible Life by Kate Scelsa
A – Aristotle & Dante Discover the Secrets of the Universe by Benjamin Alire Saenz
Y – You Against Me by Jenny Downahm
E – Eleanor & Park by Rainbow Rowell
(While it would be cool if all your books had LGBT themes, it's not a requirement as that might be SUPER hard)
BE CREATIVE AND HAVE FUN!
Share your photos on whatever social media outlet or blog you wish to and add your link to it in the comment section below!
---
The Prize
Fans of the Impossible Life by Kate Scelsa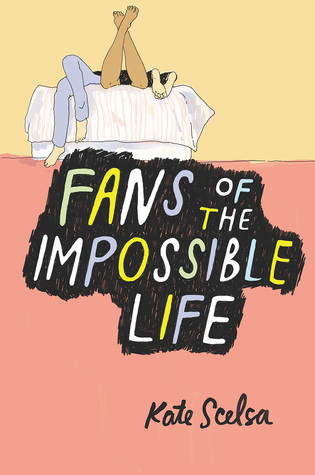 That's right! One lucky winner will win a copy of Fans of the Impossible Life. Winners have to live in the UK, sorry to all our INT readers but feel free to still join in on the challenge!
You have until Wednesday 14th October to submit your entries!
---
Okay, Ready… GO!
And DON'T FORGET – tomorrow is our first Twitter chat! Tune in at 8pm BST to chat LGBT books!