The Follower by Koethi Zan
25 February, 2017
The Follower by Koethi Zan
Hi All!
Today is my stop on The Follower blog tour and I have for you all a wonderful guest post by Koethi Zan to share with you all.
First, here's some info on the book!
---
About the Book
SHE'D DO ANYTHING FOR HER HUSBAND.
Julie has the perfect life.
A kind boyfriend, loving parents and good grades. She has everything ahead of her.
Cora's life is a nightmare.
A psychopath for a husband, a violent father and a terrible secret. There's no way out.
But one night, their worlds collide.
Locked in an isolated house together, they must work out what has happened – and who they can trust to set them free.
From the bestselling author of The Never List, this is a breath-taking new thriller about the wife of a kidnapper and her relationship with his last victim.
Goodreads. Amazon. Waterstones.
---
Five Thrillers That Have Inspired Me
By Koethi Zan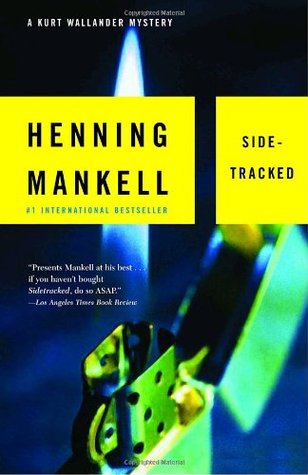 SILENCE OF THE LAMBS by Thomas Harris.
What can I say? This is the crime thriller that started it all for me. I was a teenager when this book was first published, and it planted the first seeds of terror in my innocent young heart. Thank you, Thomas Harris, for this brilliantly constructed book, the epitome of page-turners. Anyone who hasn't read this classic of the genre should put everything else on hold and dive in.
A JUDGEMENT IN STONE by Ruth Rendell.
It's hard to choose which Ruth Rendell novel I love the most, but I read this one recently and my jaw dropped as I ploughed through it. She turns the story on its head, telling you from the first line how the book ends, which paradoxically increases the suspense. She is a genius.
SIDETRACKED by Henning Mankell.
The fifth book in the Wallander series is my favorite Mankell novel. In it, Wallander chases a sadistic serial killer while, as usual, balancing the complex and thoroughly engrossing issues of his personal life. Both moving and fast-paced, this novel is Mankell at his best.
CRY OF THE OWL by Patricia Highsmith.
Not as well known as the Ripley series, this truly strange psychological thriller challenges narrative conventions by turning the victim into the hunter. Unpredictable and devastating, this novel's suspense builds up slowly to a shocking and gory ending.
WE HAVE ALWAYS LIVED IN THE CASTLE by Shirley Jackson.
Always on my list of favorites, this brilliant novella puts the reader within the distorted reality of Merricat Blackwood's head years after the murder of most of her family. Beautifully written and uniquely disorienting, it is to my mind an absolutely perfect work of fiction.
---
About the Author
Koethi Zan was born and raised in rural Alabama. She attended Yale Law School and currently lives in an old farmhouse in upstate New York. Her first novel The Never List was a bestseller and a Richard and Judy Book Club pick.
---
Follow the Tour