Desserts, Desserts, Desserts
26 June, 2016
Desserts, Desserts, Desserts
Once upon a time I was a savoury lover and would always choose savoury food over sweet treats but in the last few years I have found myself getting highly addicted to dessert. A dangerous slope, I'm sure. But sometimes a nice dessert can make a day feel that much better, am I right?
So today I wanted to share a few places in London where I have been able to divulge in the nicest desserts.
---
La Gelatiera
This little hidden treasure is full of fabulous gelato in many different flavours which all taste amazing. It's definitely my favourite place to get Gelato in London. So if you haven't tried this fantastic place yet, I urge that you do!
You can find more information about it on their website here.
---
Snowflake
Another fantastic place to get Gelato – with a larger selection of flavours – is Snowflake. This delicious Gelato restaurant is hidden in SoHo and is incredibly yummy. It's got a few more places to sit so it's good if you want to sit in and eat your yummy food! If you haven't tried this place, you definitely should.
You can find more information about it on their website here.
---
Cutter and Squidge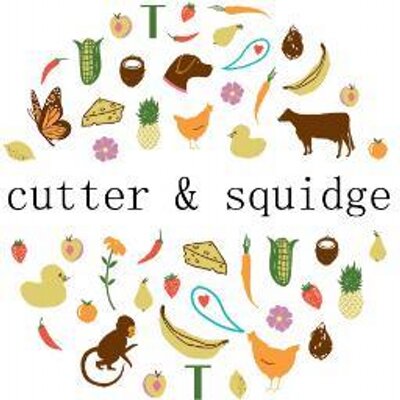 I've only recently dined in this lovely cute dessert restaurant but it was an amazing experience. As well as doing a fantastic looking Afternoon Tea, their cakes and biscuit cakes are to die for. I ended up being unable to choose and had one biscuit cake (S'more flavour!) to have in and one brownie (gluten free, salted caramel) to take away and it was a great decision! Both cakes were truly scrumptious and I will be going back for more soon, I'm sure.
You can find out more about Cutter & Squidge on their website here.
---
The Tea Terrace
While not necessarily a dessert bar, this restaurant on the top floor of House of Fraser does the most glorious afternoon tea at a pretty decent price too! The sandwiches are yummy, the scones are delicious and the cake is scrumptious to boot! Plus the tea is yummy also. Definitely has a very British feel to the place too with the use of proper china and book quotes, etc around the place. Definitely worth a visit!
You can find more information about the place here.
---
There are still so many other dessert places in London for me to try but these are the four I have liked the most, so far. If there's are a place you've been to that you highly recommend (that isn't a big chain – like Hummingbird Bakery or Haagen Daas!), do let me know so I can add it to my list!