My December Reading List
6 December, 2017
My December Reading List
Last month I read one book. After the month prior when I read eleven books, it was a sad way to end the month, but I was also busy and ill for the most part of November so I'm not stressing too much about it.
However, what I am hoping is that this month I can regain my reading spirit. After all, one of my favourite things to do at Christmas is settle down and read and I technically have about three days to do this and a fair few evenings too!
So this isn't a strict list of books I WILL read because I am a mood reader so I'll read what I feel in the mood to read but these are the books I've been looking to read for a while now so I hope to read this month!
---
The Books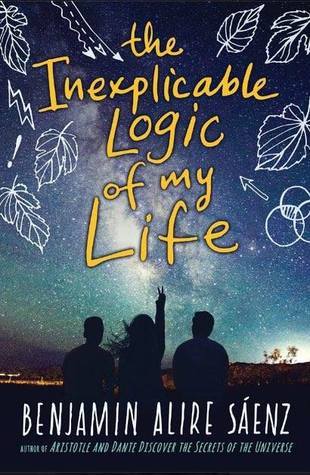 While My Eyes Were Closed by Linda Green; I've actually started this one on audiobook already and it is very addictive and disturbing!
The Inexplicable Logic of My Life by Benjamin Alire Saenz; I have been dying to read this book so I'm hoping to settle down with it over the holidays.
Just Listen by Sarah Dessen; I've had this one for a while and I really love Sarah Dessen's books but I've never gotten around to reading this. After having this re-recommended to me recently, I hope to change that this month.
The Christmas Party by Carole Matthews; This is an audiobook that I just purchased on Audible which I thought I could listen to on my commute to help me get into the festive spirit!
The Christmas Promise by Sue Moorcroft; As above, a Christmas audiobook to listen to on my commute to get me feeling the festive mood.
Little Fires Everywhere by Celeste Ng; I have this out from the Library and it's got a request on it so I cannot renew it so I'm very much hoping to get around to reading this soon!
Moxie by Jennifer Mathieu; Another library book that I got out a while ago but haven't yet gotten around to but I really want to as it sounds like just the kind of book I need to be reading right now!
Straight Outta Crongton by Alex Wheatle; Ending as I started this list. This is a book I have started last month but just never finished. Here's hoping I can get to it this month instead!
---
Have you read any? Which do you recommend I start with? What's on your December Reading List?