Race For Life; Why I'm Running 10k in June
21 May, 2015
Hi Guys!
Something you may not know about me is that I am an avid charity runner. I love pushing myself to run just a little bit further or faster each year and raising money for charity while I do it. It's great motivation to just keep going and it just feels good to know that I'm doing something good with my life; something worthwhile.
Normally I run 5K, and when I say run, I mean jog, walk, jog, walk. But this year I asked my little sister if she would join me in running the Race for Life in support of Breast Cancer and Cancer Research UK. She agreed but on one condition; we run 10k. This is because she's run a half-marathon and 5k was a puny amount to her.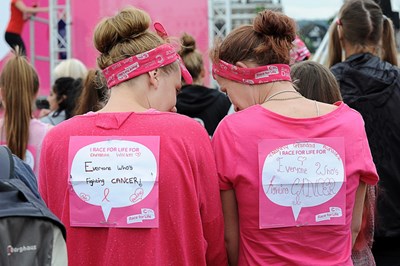 I was a little nervous but knowing that I like to push myself for running, I decided to agree. Thus, on June 20th I will strapping on the trainers and running 10k. I am putting emphasis on running because this year, not only am I going a longer distance but I actually want to run without stopping for the entirety of it. This is, obviously, not going to be easy.
So far I have finally surpassed the 5k barrier and have actually managed to run 5.6k without stopping. I have, admittedly, slowed my running down during the distance but I never stopped or started walking and that, for me, is already an achievement. Now all I need to do is continue training until I can keep going all the way to 10k.
But aside from just telling you how I'm doing and what I'm doing, this post is also a small plea to ask if you will be so kind as to…
I'm hoping to raise anywhere between £50 and £100 but I can't do that alone. All donations are welcome but, unfortunately, on the JustGiving website you have to donate at least £2. If you're someone I will likely bump into at a bookish event in London and wish to donate less than that, let me know and we'll sort something out!
But why should you sponsor me?
You may know what I'm doing and that I love running for charity, but is that enough for you to pull out your wallet? Probably not. So now I want to tell you why I am specifically running the Race for Life this year and why I would truly appreciate every single penny that I get sponsored.
Breast Cancer is something that, unfortunately, runs in my family. So far it has been found in my lovely and wonderful Nan, and in my Great Aunt. I am very fortunate that both of these courageous and strong women are still around to tell the tale but this might not always be the case. I am also very aware that the reason they're still here is very likely to be due to the fantastic work that Cancer Research has already done.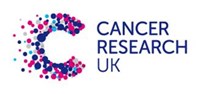 I have also had two colleagues be diagnosed with Breast Cancer too. They are both young, vibrant and wonderful women who both, fortunately, fought the battle and won. But it is the kind of thing that makes you remember how vulnerable we all are and how important it is to have someone backing us and being there for us.
It is for these four women that I run but also for the millions of other women who have had or will one day have cancer. I would very much like to be sponsored to run the Race for Life because I think it is a great and worthy cause. I know that cancer is a very visible illness now and that there are other illnesses that aren't that need our support (and one day I am certain I will run for these) but this year I want to support Cancer Research and I really hope you'll help me.
You can sponsor me on my JustGiving Page by clicking here.
Even if you end up just cheering me on from the "sidelines", I very much appreciate your support.