Blog Tour: Soldier by Julie Kagawa
8 May, 2016
Soldier by Julie Kagawa Blog Tour
Hi Guys!
Today is my stop on the Soldier blog tour and I am really excited to welcome Julie Kagawa onto the blog today! She's here with a guest post on "Why Dragons" but first, here's some info on the series!
---
Talon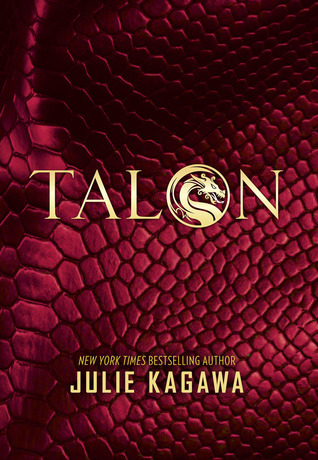 Long ago, dragons were hunted to near extinction by the Order of St. George, a legendary society of dragon slayers. Hiding in human form and growing their numbers in secret, the dragons of Talon have become strong and cunning, and they're positioned to take over the world with humans none the wiser.
Ember and Dante Hill are the only sister and brother known to dragonkind. Trained to infiltrate society, Ember wants to live the teen experience and enjoy a summer of freedom before taking her destined place in Talon. But destiny is a matter of perspective, and a rogue dragon will soon challenge everything Ember has been taught. As Ember struggles to accept her future, she and her brother are hunted by the Order of St. George.
Soldier Garret Xavier Sebastian has a mission to seek and destroy all dragons, and Talon's newest recruits in particular. But he cannot kill unless he is certain he has found his prey: and nothing is certain about Ember Hill. Faced with Ember's bravery, confidence and all-too-human desires, Garret begins to question everything that the Order has ingrained in him: and what he might be willing to give up to find the truth about dragons.
---
Rogue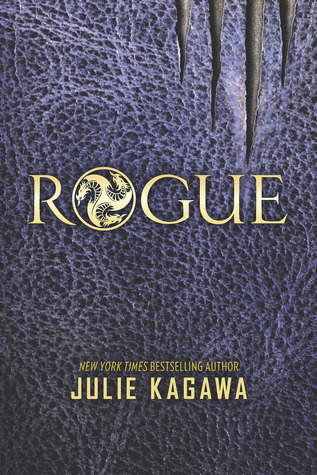 Deserter. Traitor. Rogue.
Ember Hill left the dragon organization Talon to take her chances with rebel dragon Cobalt and his crew of rogues. But Ember can't forget the sacrifice made for her by the human boy who could have killed her—Garret Xavier Sebastian, a soldier of the dragonslaying Order of St. George, the boy who saved her from a Talon assassin, knowing that by doing so, he'd signed his own death warrant.
Determined to save Garret from execution, Ember must convince Cobalt to help her break into the Order's headquarters. With assassins after them and Ember's own brother helping Talon with the hunt, the rogues find an unexpected ally in Garret and a new perspective on the underground battle between Talon and St. George.
A reckoning is brewing and the secrets hidden by both sides are shocking and deadly. Soon Ember must decide: Should she retreat to fight another day…or start an all-out war?
---
Soldier
The price of freedom is everything.
When forced to choose between safety with the dragon organization Talon and being hunted forever as an outcast, Ember Hill chose to stand with Riley and his band of rogue dragons rather than become an assassin for Talon. She's lost any contact with her twin brother, Dante, a Talon devotee, as well as Garret, the former-enemy soldier who challenged her beliefs about her human side.
As Ember and Riley hide and regroup to fight another day, Garret journeys alone to the United Kingdom, birthplace of the ancient and secret Order of St. George, to spy on his former brothers and uncover deadly and shocking secrets that will shake the foundations of dragons and dragonslayers alike and place them all in imminent danger as Talon's new order rises.
---
Why Dragons
by Julie Kagawa
Dragons have been my favorite mythological creature for as far back as I can remember. No other fantasy creature is as complex as the dragon. They can be ruthless, powerful, dangerous creatures, almost akin to some great dark god (think Smaug from the Hobbit), or the most noble, loyal friend you could have (Toothless from How to Train your Dragon comes to mind). What made writing Talon so fun is that I got to write the characters in both their human and dragon forms. Ember as a human is much different than Ember as a dragon, and I had a lot of fun creating what the dragons looked like, how theymoved, how they interacted with normal, everyday things, etc.
When I started writing the Talon saga, I knew it was going to be a story about present day dragons and their war with the Order of St. George. In the modern world, supremely intelligent dragons aren't going to be living in caves sitting on hordes of gold; they're going to be the CEO's of enormous, powerful organisations. And just as the dragons evolved with the times, so did their enemies. Professional dragonslayers aren't going to be waving around swords and lances; now they have machine guns and sniper rifles and grenades. Updating both Talon and the Order of St. George made the most logical sense, and added to the modern day feel of the story. And it was a lot of fun imagining what dragons would do in a contemporary setting.
But also, back when I was in high school, I wrote a story about a dragonslayer who falls in love with a dragon. Those two characters were Ember and Garret. The setting has changed, and the plot is different, but Ember and Garret have remained almost exactly the same since that very first book, and I'm thrilled that I finally get to tell their story.
---
Follow the Tour
---
How Would you Write Dragons?